Jun 18, 2020
Lloyd's news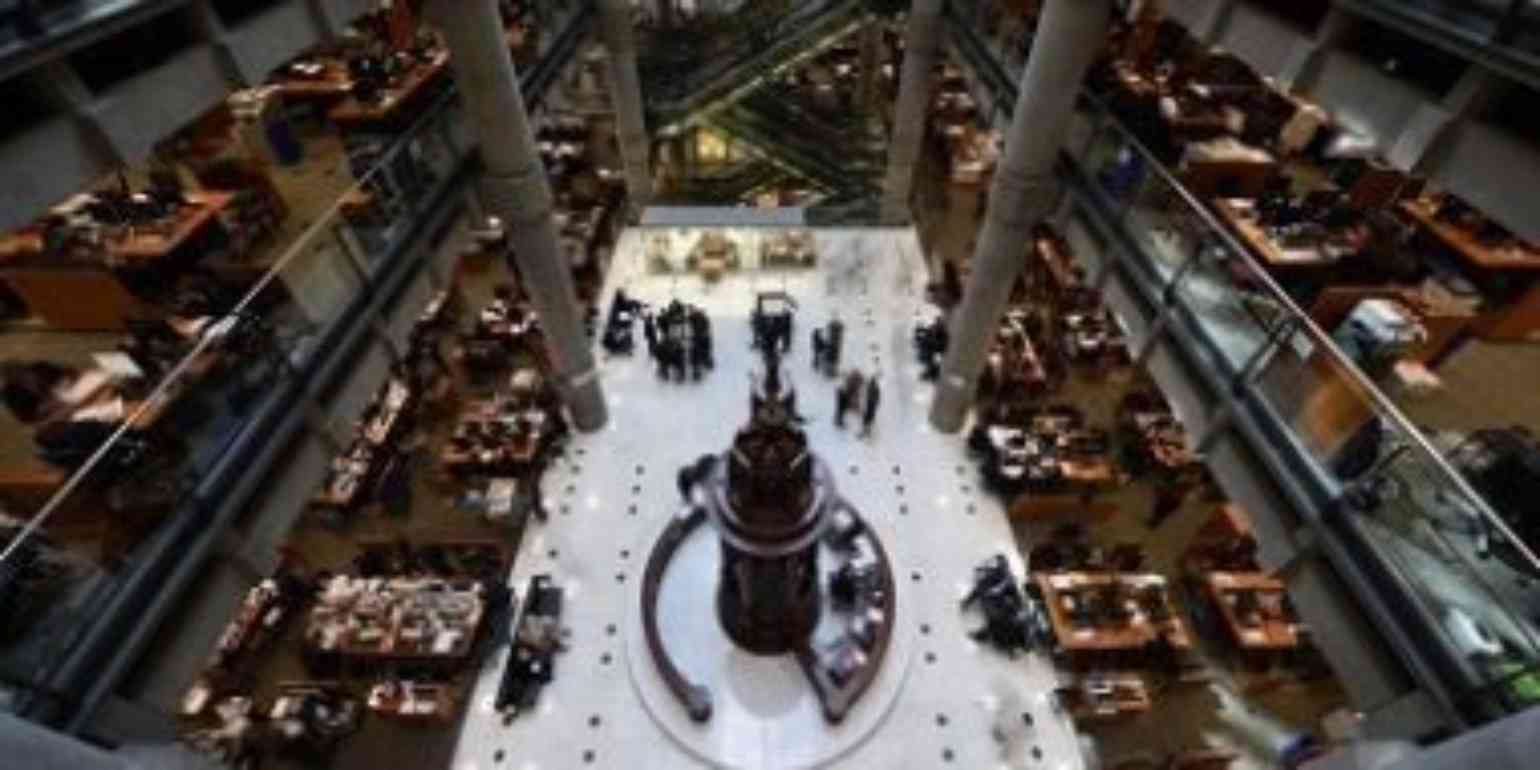 Lloyd's has three pieces of news today.
Lloyd's Underwriting Room is to re-open 1 September
Firstly, having closed the Underwriting Room on 19 March, it is good to hear from Lloyd's CEO John Neal that it will be re-opening on 1 September. In keeping with UK government social distancing measures the capacity of the Underwriting Room will be reduced to 45%.

Safety measures have been implemented involving clear perspex screens between brokers and underwriters erected on the boxes and there are plans for regular cleaning of contact points such as lift buttons throughout the day. The iconic external lifts will be restricted to two passengers at a time.
Replacement for Jon Hancock Performance Management Director put on hold
Lloyd's announced yesterday that the recruitment for a successor to Jon Hancock has been put on hold until after the disruption caused by Covid-19 has subsided, with the situation to be looked at again in September. John Neal will continue to manage the existing role. Going forward, a new expanded role is going to be formed called "Chief of Markets" who will be responsible for the overall Lloyd's platform.
Modernisation advances

John Neal also mentioned the creation of a "virtual" Underwriting Room which will enable underwriters and brokers to connect digitally and also that Lloyd's is looking at how to combine the best features of the physical Underwriting Room with a virtual Room that is available to visit worldwide. The "Virtual Room Experiment" is mentioned on the Future At Lloyd's blog available here and was explored in a Lloyds.com video with John Neal and Jennifer Rigby, Lloyd's COO, in May, available here
Interestingly, the closure of the Underwriting Room accomplished what Lloyd's had been trying to do through more gradual processes, namely the switch to the electronic/digital placement of risks, signing endorsements, etc. Covid-19 has compelled brokers and underwriters to use the digital platforms available such as Lloyd's PPL to carry on business. The amount of business placed digitally will probably remain at the current levels and Lloyd's hopes will grow further though its various platform initiatives.

The market is very keen to progress the next version of PPL and this is one of the re-focussed Future At Lloyd's priorities.
Lloyd's to improve the experience of BAME talent in the market
In other news today revealed by The Telegraph, Lloyd's has apologised for its part in the 18th and 19th century slave trade, writing:
"At Lloyd's we understand that we cannot always be proud of our past. In particular, we are sorry for the role played by the Lloyd's market in the eighteenth and nineteenth Century slave trade - an appalling and shameful period of English history, as well as our own. In acknowledging our own history, we also remain committed to focusing on the actions we can take today to shape our future into one that we can truly be proud to stand by."
Last week Lloyd's published five initiatives to help improve the experience of Black and Minority Ethnic talent in the Lloyd's market which include providing financial support to charities and organisations promoting opportunity and inclusion for Black and Ethnic minority groups.. More information is available on Lloyd's website here

A new independent Culture Advisory Group has been set up to provide expert advice and robust challenge to help ensure that Lloyd's is taking the right actions to effect sustainable and measurable change.

The data is held in the UCL's "The Centre for the Study of the Legacies of British Slave-ownership". Information is available from their website here where it is possible to search by business sector such as insurance.