Apr 13, 2021
Q1 2021 Marketscout Barometer illustrates US property and casualty business holding high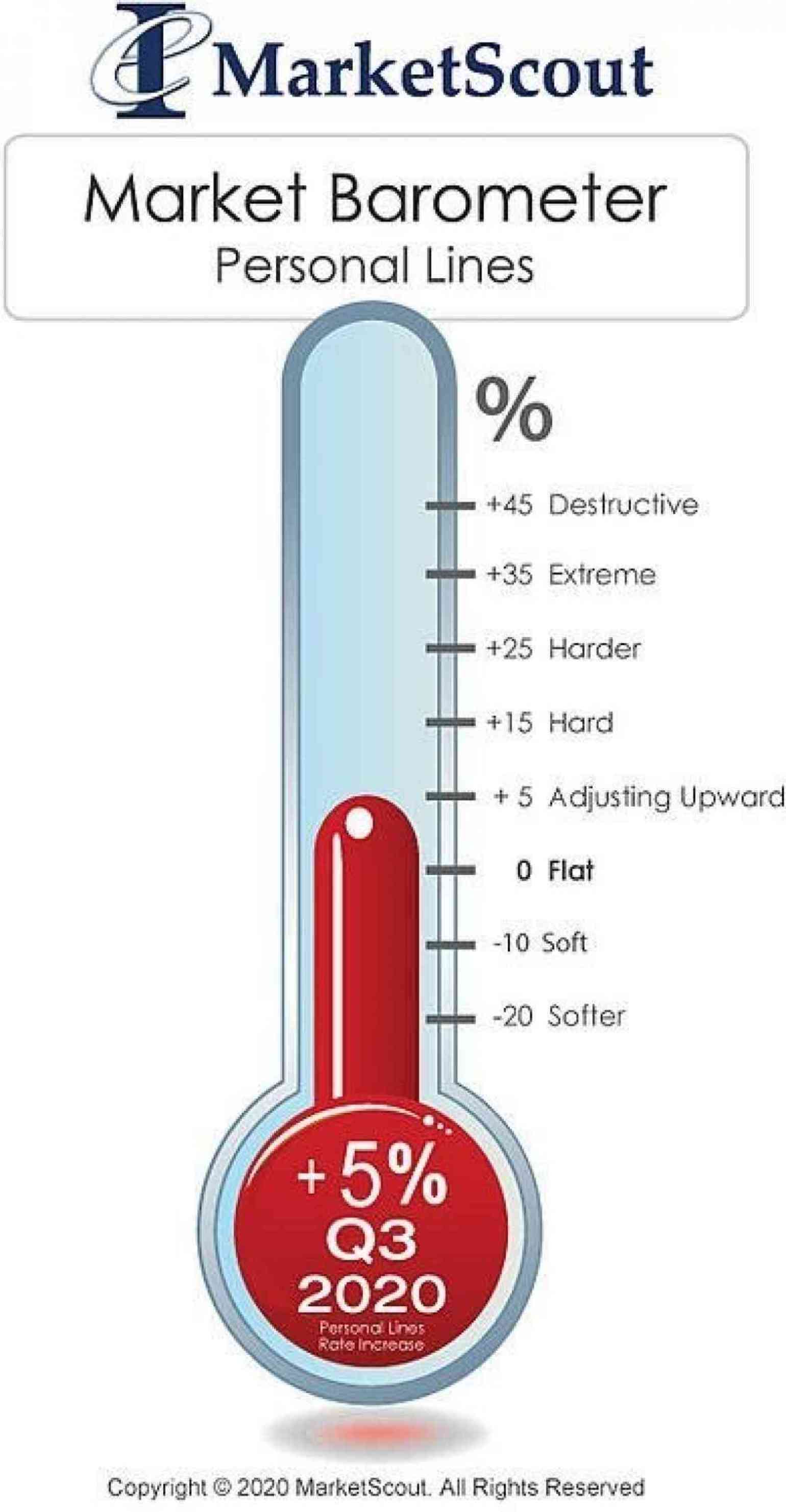 Marketscout is a Lloyd's coverholder and its surveys of US insureds, agents and brokers ( which we have reported upon earlier) provides a useful insight to US insurance market conditions.
The report available here on the P&C rates showed an average increase during Q1 2021 of 7%. Leading the increases were:
umbrella/excess liability class at 14%,

D&O liability at 11.6%,

professional liability at 11.3%,
Commercial property rates rose 8.6%.
The average of 7% is much the same as recorded in the previous quarter but as the CEO of Marketscout Richard Kerr commented, "Because the property market is so large, the composite rate is tempered by placements across the US. In CAT prone areas, rates were up significantly more than the composite rate of 8.6 percent."
US personal lines increased 5.6% compared to 6.3% in the previous quarter but as Richard Kerr pointed out "While rates moderated slightly, the market continues to harden for homeowners in Florida and California. Insurers are cutting back and homeowners are paying the price. If you own a CAT exposed home in Florida or in a wildfire prone area in California, the rate increases can be as much as 25 to 30 percent."